Dr Sam Chia
Surgeon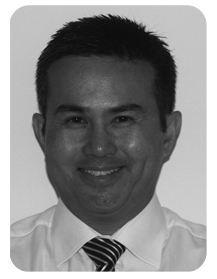 Dr Chia is an orthopaedic surgeon with a particular interest in reconstructive and arthroscopic surgery of the hip and knee. He also treats a significant amount of trauma through his participation in the emergency on call roster.
Dr Chia completed his medical degree at the University Of Sydney in 1999 and was awarded the Sidney B Clipsham Memorial Prize in Operative Surgery. He completed his residency at The Prince Of Wales Hospital and was then selected onto the Sydney Southside Training Scheme of the Australian Orthopaedic Association. He gained his fellowship of the Royal Australasian College of Surgeons (FRACS) in 2008 and then completed three postgraduate fellowships in hip and knee reconstruction. These were administered by Arthritis Australia, Royal Prince Alfred Hospital and Peninsula Orthopaedics Research Institute.
Dr Chia has a keen interest in research and has published several articles in major orthopaedic journals. He also enjoys participating in medical education. He is a current tutor for medical students at the University of Sydney and is involved in registrar teaching at various levels. 
In his spare time, Dr Chia can be spotted pursing his young family around local parks and beaches. Once an enthusiastic cricketer and rugby player,he now enjoys being an arm chair critic of most team sports and can often be seen looking longingly at the travel section of the Sydney Morning Herald.
Hospital Appointments
Delmar Private Hospital
Mona Vale Hospital
The Mater Hospital
North Shore Private Hospital
Memberships
Australian Medical Association
Australian Orthopaedic Association

Royal Australasian College of Surgeons
Asia Pacific Orthopaedic Association
For appointments please call 9984 7001.