Demi-Maree Faulkner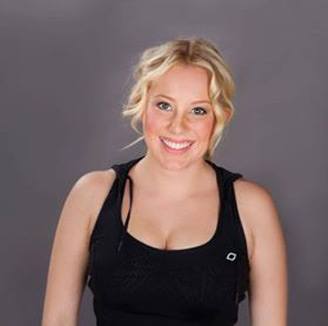 Demi has a strong passion for the importance of adequate nutrition and improving the quality of life and performance of as many individuals as possible. Demi's love of cooking, sports and living a healthy lifestyle lead to the development of a passion for Nutrition and Dietetics. Demi has an experience in a wide range of areas in dietetics.
Demi's personal sporting background is in gymnastics and she understands the challenges of juggling a heavy training load with work and schooling commitments as well as managing nutrition and wellbeing. Demi thoroughly enjoys helping her clients overcome these hurdles to make nutrition simple and manageable.
EDUCATION & QUALIFICATIONS
Accredited Sports Dietitian
Bachelor of Nutrition and Dietetics (Honours) (The University of Newcastle)
ISAK Level 1 Anthropometry
Health Change Australia Behavioural change qualified
HAES – Non-diet approach qualified
Certificate III and IV in Personal Training
EXPERIENCE
Demi commenced her dietetic career working in private practice before moving to work on a phone based government health program. During this time, Demi was able to pursue her passion of sports nutrition through local gyms, clubs and sporting teams.
Demi has been involved with several professional teams and individual athletes including:
NSW men's high performance gymnastics division
Individual endurance athletes specifically marathon runners
Local AFL and Swim clubs
CrossFit Athletes and Bodybuilders
Managing nutrition requirements of adolescent athletes in particular swimmers, gymnasts, dancers, soccer and aerobics athletes.
Demi has also gained valuable experience assisting in a volunteer capacity with the following teams:
NRL Newcastle Knights
NRL Cronulla Sharks
INTEREST AREAS
Weight loss for men and women
Muscle mass gain and body composition change
Sports Performance Nutrition including supplement advice
Nutrition for Children and Adolescents
Hormone management, particularly Hypothyroidism and Adrenal Fatigue
Mindful eating and behavioural change
Antenatal and Postnatal nutrition