Dr Etienne du Preez
Sport physician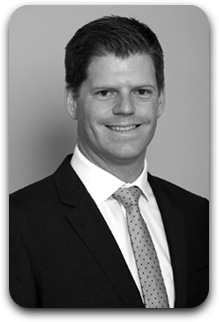 Dr Etienne Du Preez completed his medical studies at the University of Stellenbosch, South Africa in 2005. He spent 7 years working in Emergency Medicine and Critical Care both in South Africa and Australia. He entered the advanced training program with the Australasian College of Sports and Exercise Medicine in 2013. He worked at the Narrabeen Academy of Sport as well as at Sydney Sports Medicine Centre in Olympic Park for the first 3 years of his training before joining the team at the Stadium Sports Medicine Clinic.
He currently provides match day coverage to the Melbourne Storm, and works as assistant medical officer for the NSW Waratahs. He has previously worked for the Manly-Warringah Sea Eagles NYC and NSW cup teams, as well as the Wests Tigers Rugby League team. He was also the team doctor for the Australian Water Polo teams during the 2016 Olympic Games in Rio de Janeiro.
Dr Du Preez was the tournament medical director for the Sydney Sevens in 2017. Other sporting events that he has covered include the Hurley Australian Open of Surfing, GNW100s Ultramarathon, Gold Coast Sevens and Sydney FC home games. He is a medical provider for the NSW Institute of Sport.
In 2017 he published research in the Clinical Journal of Sports Medicine, titled "Depression, Anxiety, and Alcohol Use in Elite Rugby League Players Over a Competitive Season". He is also completing his Masters degree in Sports and Exercise Medicine through the University of Bath. Furthermore, he has completed the World Rugby Immediate Care in Rugby, Level 3 course in 2016.
Dr Du Preez has an interest in both acute and overuse injuries related to sport, osteoarthritis, medical conditions affecting sports participation and exercise prescription for lifestyle diseases.
It is not necessary to have a referral from your GP to see Dr Du Preez, but it is useful to bring along all relevant specialist and physiotherapy reports, as well as any imaging you may have had.