PRP Diagnostic Imaging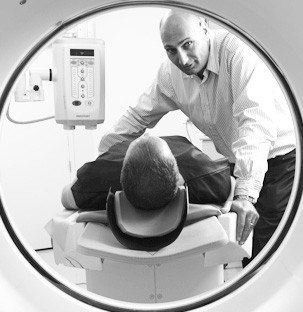 PRP Diagnostic Imaging is committed to providing the most advanced diagnostic technology and specialist reporting available. PRP's state-of-the-art clinic at The Stadium has been designed to provide patient-focused care in a modern, friendly practice.
PRP is upgrading and installing the latest imaging technology at The Stadium to ensure patients receive expert diagnosis of all musculo-skeletal conditions including those of the knee, hip, shoulder and ankle as well as neurological investigations for conditions such as pituitary and acute stroke.
The new comprehensive imaging facility provides patients with MRI, CT, Ultrasound, Mammography, Breast Tomosynthesis and Digital X-ray. Patient will reap the benefits from the new 640-slice CT with ultra-fast scanning times and the lowest CT dose currently available
At PRP, you will find a dedicated, enthusiastic and professional team ready to answer your questions, help with your forms, assist you with access and ensure an easy journey through your radiology experience.
Contact PRP on 8075 3400.