Alison Gallagher
Naturopath & Bowen Therapist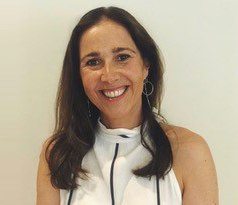 Alison is a Naturopath and Bowen therapist. Having practised Naturopathy for 20 years, Alison is committed to helping her patients achieve an optimal state of wellbeing by using naturopathic wisdom, nutrition, herbal medicine, and the wonderful techniques of Bowen therapy. She is dedicated to supporting and educating each patient to help them understand their own health.
Alison has developed her craft over many years as a private practitioner, a Naturopathic consultant within Blackmores Advisory Team and as a lecturer at Nature Care College, Sydney.
Alison has a Bachelor of Health Science in Complementary Medicine, Bachelor of Arts, Diploma of Naturopathy, Diploma of Herbal Medicine, Diploma of Nutrition and a Diploma in Bowen Therapy.
As an holistic practitioner, Alison's mission is to find the underlying cause of acute and chronic conditions. Alison selects individualised treatment programs for her patients to support, stimulate and strengthen the body's systems as well as restoring general health and vitality on all levels: physically, mentally and emotionally.
Alison has a particular interest in treating women, children, adolescents and sports related clients. Treatment plans are tailored to the individual and may involve nutritional supplements, herbal medicines, dietary changes and lifestyle suggestions such as stress management and exercise.
In addition to this holistic approach to healing, Alison incorporates Bowen therapy into her patients' treatment plans to help the body reach a state of balance and harmony. Bowen therapy can assist in recovery from many conditions including stress, fatigue, muscular aches and pains, sleep problems, injury, chronic illness and loss of vitality and vibrancy for life.
Alison works closely with our physicians, complementing their treatment in order to holistically support each patient's individual needs.
For further information about Alison please see her website www.alisongallagher.com.au
For all appointment bookings and enquires with Alison Gallagher please phone their office on (02) 8323 6500.
New patient registration form: Health Questionnaire and 3 day food diary
To be completed 3 days prior to appointment to the best of your knowledge.
Please print complete and bring along to your appointment.
Any questions please call reception
Please note: If you book your appointment less than 3 days before your appointment is scheduled and unable to complete your 3 Day food dairy in full this will not affect your appointment, please complete what you can.

Child Health Questionnaire

Health Questionnaire and 3 Day Diet
You will need to have the FREE Adobe Acrobat Reader installed on your system to view this document. Download the Reader by clicking on the Acrobat icon below.