Dr Ben Weber
Sports and Exercise Registrar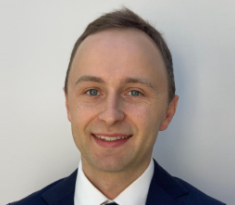 Dr Benjamin Weber is a Sport and Exercise Medicine registrar. He completed his medical degree with Honours at the University of Notre Dame in Sydney, and holds a graduate diploma in anatomy by dissection from the University of New England.
Ben is the club doctor for the Eastern Suburbs Rugby Club and is an assistant doctor at the Sydney Swans. He works as a surgical assistant for a number of orthopaedic surgeons across Sydney. He previously worked for several years as an orthopaedic registrar in the NSW public hospital system, before gaining entry to the Australasian College of Sport and Exercise Physicians training scheme.
Ben has also gained experience working as the team doctor for the Sydney National Rugby Championship team, the Cronulla Sharks Women's rugby league team and the New Zealand Warriors reserve grade team. He has also worked as an expedition doctor on the Kokoda Track.
In 2019, Ben published an article on the benefits of exercise for the Australian Doctor. He has also published research on lumbar spine fusion surgery for the ANZ Journal of Surgery. He is currently working on research in collaboration with the AFL on the management of player mental health.
Ben's sporting interests are many and varied, though he is most passionate about golf, playing off a scratch handicap.
Rebate information: No GP referral is needed to see Dr Weber, all patient will get a rebate from Medicare.