Dr Amelia Haines
Sexual and Relationship Therapist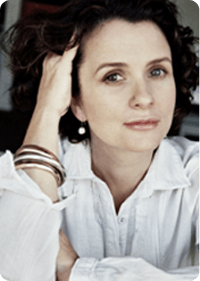 Dr Amelia Haines is a medical practitioner who is interested in caring for the body, the mind and the connection between them. She is an experienced sex and relationship therapist and a popular speaker and author. She has counselled people from many backgrounds and circumstances and explores medical, cognitive and relational solutions to sexual issues.
Dr Haines completed her initial medical studies at the University of Sydney in 1992. She worked in Sydney hospitals before undertaking further studies in sexual health. She received a Diploma (as top graduate) in 2000 and a Masters of Health Science in Sexual Health in 2002, both also from the University of Sydney. Since then, she has worked in private practice as a doctor with a special interest in both the medical and relational aspects of sexuality.
Dr Haines offers one-hour sessions that are client-focused in a relaxed atmosphere. No physical examinations are carried out at first consultation (if ever). For fees, please contact the office. Consultations can be claimed through Medicare.
Dr Haines is also available for corporate consultancy, public lectures and information sessions. She is a lively public speaker and an excellent communicator on sensitive topics.
Dr Haines is a Member of the Royal Australian College of General Practitioners (RACGP).
Her website is www.ameliahaines.com.au
For all appointment bookings and enquires with Dr Amelia Haines please phone their office on (02) 8323 6500.