Contact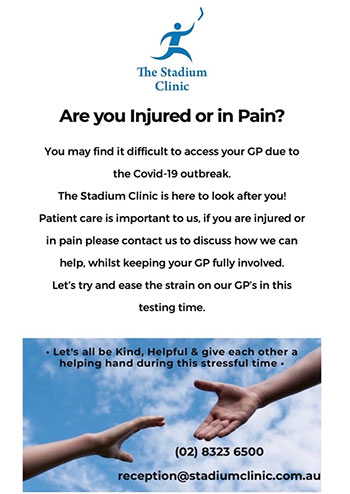 Please contact our friendly reception team. We are happy to hear from you.
For general enquiries, please call
The Stadium Sports Medicine Clinic
Byron Kennedy Hall
Entertainment Quarter
Errol Flynn Blvd
Moore Park NSW 2021

Fax: (02) 8323 6555
E-mail: [javascript protected email address]

Opening Hours
Monday-Friday: 8AM-5:30PM
Please use the specific phone number for your treating practitioner to make an appointment.
Should you need to send an out of hours enquiry, please fill in the below form. We will endeavour to respond when our office opens.