Dr Nicole Sly
Registrar Sport & Exercise Physician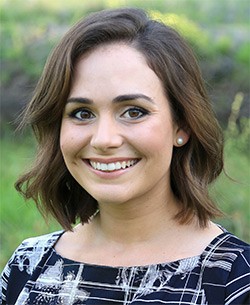 Dr Nicole Sly is passionate about keeping both children and adults physically active and enjoying the benefits of exercise. Her special interests include Paediatric Sports Medicine and Rugby Union. Prior to starting medical training, Dr Sly worked as a Physiotherapist in a hospital setting, specialising in Orthopaedics and Women's Health and continues to work as an Orthopaedic Surgical Assistant.
Dr Sly began specialist training in Sports and Exercise Medicine at The Children's Hospital Institute of Sports Medicine, and Sports Medicine Central Coast before joining the team at Stadium Sports Medicine.
She is currently the Team Doctor for the Australian Women's Rugby Wallaroos and accompanied the team to Ireland for the 2017 Women's World Cup. Dr Sly is also the Team Doctor for the Macquarie University Sydney Rays in the National Rugby Competition. During the Winter season, she enjoys providing game day Medical coverage for the Sydney Church of England Grammar School Rugby and Soccer players.
Past experience includes medical coverage for the NSW Waratahs Under 20s squad, the Central Coast Mariners in the Hyandai A-League, Sydney University Football Club in the Shute Shield, as well as Junior Rugby League with the Manly Sea Eagles. Event coverage includes Ironman and ITU Triathlons, GNW100, North Face 100, Six Foot Track Marathon, a 24 hour treadmill charity event and cycling races.
Nicole's own fitness pursuits include anything outdoors, such as triathlon, ocean swimming or adventure racing, and she is proud to have successfully completed the 2017 Paris Marathon.
For all appointment bookings and enquires with Dr Nicole Sly please phone their office on (02) 8323 6500.