Dr Tim Musgrove
Knee & Ankle Surgeon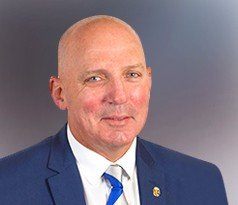 Dr Tim Musgrove specialises in arthroscopic and reconstructive surgical procedures of the knee and ankle, and knee joint replacement/arthroplasty.
Dr Tim Musgrove began his medical studies at Sydney University in 1985 having previously completed a Bachelor of Applied Science (Physiotherapy) at the Cumberland College of Health Studies. He graduated from medical school with a MBBS (Honours) in 1990.
He completed his orthopaedic training in 1997 before undertaking a Fellowship in Knee Surgery with Dr Leo Pinczewski followed by a Fellowship in Foot and Ankle Surgery with Dr Kim Slater in 1999.
Dr Musgrove is the Chairman of the NSW branch of the Australian Orthopaedic Association and the Orthopaedic representative for the NSW Royal Australasian College of Surgeons.
Memberships
Australian Orthopaedic Association
Royal Australian College of Surgeons
Australian Knee Society
Australian Medical Association
Australian Society of Orthopaedic Surgeons

Hospital Appointments
Mater Misericordiae Private Hospital
Locations
MOORE PARK
The Stadium Clinic
Byron Kennedy Hall
Entertainment Quarter
Errol Flynn Blvd
Moore Park, NSW, 2021
WOLLONGONG
Physical Therapy
60 Rosemont Street
WOLLONGONG NSW 2500
Secretaries: Angela Kingsley-Strack / Diana Sutherland
For all appointment bookings and enquires with Dr Tim Musgrove please phone their office on 1300 107 840.