Dr Michael O'Sullivan
Hip Surgeon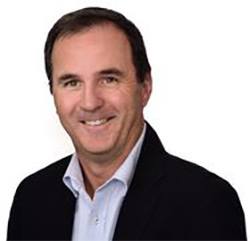 Dr Michael O'Sullivan specialises in hip surgery with a particular interest in hip replacements. This includes primary replacement as well as revision hip replacement surgery and arthroscopic hip surgery. He also performs knee replacement surgery.
He consults at Wollstonecraft and Moore Park.
Dr Michael O'Sullivan graduated from the University of NSW with Honours in 1987. He then commenced his Post Graduate Orthopaedic training in 1994 and completed his training in 1997.
In 1998 he completed a Fellowship in Adult Reconstructive Surgery at the Institute of Bone & Joint Diseases in Phoenix, Arizona, USA, followed by a Fellowship in Hip Replacement Surgery at Princess Elizabeth Orthopaedic Centre in Exeter in the UK.
He commenced Practice in 2000 and joined NSOSMC in 2004.
Memberships
Australian Orthopaedic Association
Arthroplasty Society of Australia
Royal Australasian College of Surgeons
Hospital Appointments
Mater Misericordiae Private Hospital
Mater Orthopaedic Day Surgery
Locations
North Sydney Orthopaedic & Sports Medicine Centre
The Stadium Orthopaedic & Sports Medicine Centre, Moore Park
For all appointment bookings and enquires with Dr Michael O'Sullivan please phone their office on (02) 9409 0500