Peta Carige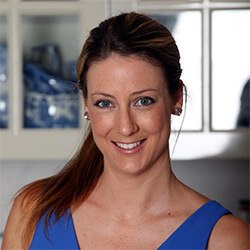 Peta Carige (APD, Accredited Sports Dietitian)
After graduating with a duel degree in Nutrition and Dietetics and Bachelor of Science (Human Movements), I wanted to further develop my knowledge in a clinical setting which saw me working in a tertiary hospital for just under five years' part time. During this time, I covered all wards but spent extended time in endocrinology including a large type 1 diabetes workload, and I gained an interest in food allergies, but particularly irritable bowel syndrome.
I have been involved in professional teams since 2005 and have worked with numerous elite teams and athletes including Brisbane Broncos, Australian Rugby Union development, Queensland Academy of Sports water polo, soccer and sailing, numerous QLD Cup League teams, Touch Football Australia and countless individual athletes from both team, individual and weight categorised sports.
More recently, I worked full time with both the Newcastle Knights and Newcastle Jets to develop, write and implement a nutrition program across both development and elite squads. This position consolidated my knowledge and application of supplements within both strength and endurance sports. It also highlighted just how large a role correct nutrition practices have on optimising training adaptations and the rehabilitation of injuries.
My clinical expertise due to my sports experience lies in muscle mass gain and optimisation of body composition particularly, body fat loss for men and women. Despite this, my other strong interests include body fat loss for post-menopausal women, type 1 & 2 diabetes mellitus, food allergies/GI disorders and working with recreational athletes to achieve their performance goals.
Personally, my background is in team sport and the odd half marathon, as such I love nothing more than training in the outdoors. I also enjoy having the knowledge and confidence to juggle my sport and training goals with my hobby of fine food and wine.
For further information about Peta Carige please see her website www.petacarige.com.au
For all appointment bookings and enquires with Peta Carige please phone their office on (02) 8323 6500.