COVID-19
THE STADIUM CLINIC'S COVID SAFE PLAN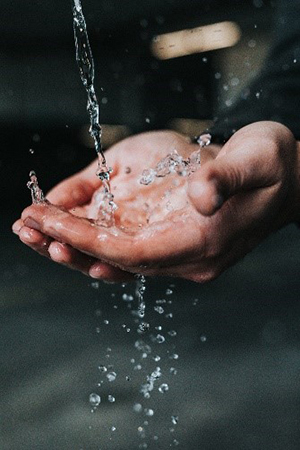 Covid-19 has had an obvious and serious effect on everyone's lives in 2020. We provide a multidisciplinary service of Sport and exercise, allied health, orthopedic, naturopathic, Medical Imaging and immune and dietetic healthcare to thousands of patients each year.
The services we provide are essential to helping these people remain active and fit.
Therefore, we will be continuing to operate during the pandemic through:
Telehealth.
Face-to-Face, with enhanced infection control measures
The Stadium Clinic is a Registered COVIDSAFE PRACTICE and the following measures are in place to keep you safe:
Enhanced infection control measures
For the safety of our team, patients, and the community we have implemented the following enhanced infection control measures.
Work from home initiatives
Arranged for our team to work from home wherever it is operationally feasible. In particular, our doctors offering Telehealth appointments and a receptionist where possible to work remotely.
Built environment initiatives
Arranged for signage to be affixed to the entries of our sites that specify the maximum capacity of the site based on 4 sqm per person.
Additional signage is placed throughout the practice with the NSW Health guidelines for hand washing techniques and safe hygiene practices.
Cleaning initiative
Arranged for our building to be thoroughly cleaned daily. Our Cleaner, VIP Cleaning Services has been focused on getting procedures in place to ensure the health, safety and well-being of our staff and patients following the Coronavirus (COVID-19) outbreak. In this ever-changing landscape.
VIP franchisees have been taking steps to ensure their health and safety as well as yours, particularly during these times. As well as following strict hygiene practices, our franchisees:
understand the importance of regular cleaning and sanitising of surfaces and common areas, particularly those which are 'frequent high touch areas' such as door handles, handrails, light switches, telephone receivers, small appliances, keyboards, lift buttons, remote controls and taps and will make this a priority when cleaning your property.
are equipped with top of the range equipment and use Kleenhealth Australia Pty Ltd products. These products incorporate a proportion of HealthGuardTM anti-microbial which, when used correctly, provide a safe, effective and environmentally sound solution.
use different cloths and mops for each customer/each area of the property you are cleaning to avoid cross-contamination.
In addition to the daily cleaning initiative described above, we:
Have arranged for our waiting rooms, kitchens, and toilets to be cleaned daily.
for our team to clean their allocated work area and reception desk at the start, during and finish of their shifts.
Training initiative
Requested our team complete specific training concerning Covid-19 and infection control management from the Australian Government's Department of Health.
Additionally, reception have taken on the responsibility of the below:
Stadium Clinic & Stadium Sports Physio COVID-19 Front Desk/Reception Duties:
As at 14th August 2020
To monitor social distancing rules and regulations in the waiting room, including diary/appointment adjustments so not too many patients in the waiting room.
Advising patients to stay away from the clinic if experiencing ANY flu like symptoms, if they have attended a known Hotspot, if they have been in contact with a suspected or known COVID-19 case. *information found on NSW Health website and around the clinic.
Requesting patients regularly check the NSW Health Website for guidelines and updates.
Regular cleaning of personal and shared workstations: cleaning of high touch surfaces throughout the day and during busy periods. *each staff member is responsible for their own workstation and shared responsibility for wiping front desk*
Washing and Sanitising Hands: Patients and staff are encouraged to regularly wash and sanitise hands.
Keeping up-to-date with changing policy and procedural outlines from NSW Health and peer Guidelines within the practice.
Providing adequate training and public notices to patients regarding NSW Health Guidelines.
Stadium Clinic and Stadium Sports Physio are COVID Safe Registered Businesses
Patients are requested at booking and reminded with SMS to wear a face mask at all times while in the clinic.
Topping up hand soaps, hand sanitiser around the clinic or advising management when low.
Ordering and regular stocktake of facemasks, sanitiser and hand soap for the practice.
Screening initiatives
Implemented a system requiring our team to report if they are exhibiting coronavirus-like symptoms before attending work. If any symptoms to be cleared of COVID-19 by Pathological testing.
Implemented a system requiring patients to confirm they are not exhibiting coronavirus-like symptoms before attending appointments.
Record keeping initiative
Implemented a system to record the name and contact details of all visitors to our sites, including our team and patients.
Personal protective equipment (PPE) initiatives
Installed Perspex 'sneeze' screens at all of our reception desks.
Provided and requested our team wear PPE, including surgical-grade face masks, gloves, and gowns – where clinically appropriate.
Requested that all our patients wear face masks while attending the Stadium Clinic.
Continued and increased out stock for providing hand sanitiser to our patients and team on arrival and at various other intervals throughout the Stadium Clinic during their visit.
Migrated from using linen to paper sheets and pillow protectors, which are changed after every patient, on all treatment beds.
Migrated from clinic-grade disinfectant to hospital-grade disinfectant certified to eliminate the Covid-19 pathogen by the Australian Government's Therapeutic Goods Administration (TGA).
For completeness, we note:
If a patient would like to wear a mask but does not have one, that we will provide them a complementary surgical-grade mask.
We have ample supplies of PPE in stock and available for use by our team.
Social distancing initiatives
Installed markings on the floor at our reception desks to ensure that patients remain more than 1.5m away from each other and our team at all times.
Reduced the number of seats in our waiting rooms to ensure there is 4 sqm per person.
Implemented a system whereby patients that arrive very early are requested to wait in their car and monitor their mobile phone for a text message advising them that their practitioner is ready to see them before returning to our site.
Reduced the number of seats in our consultation rooms to ensure there is 4 sqm per person.
Requested our team, where clinically possible, limit the movement between our sites and the sites of our healthcare providers.
Payment initiative
We have stopped accepting payment or providing change via coins and notes at our sites due to the inherent safety risk of passing physical money between people. Patients may pay via card, bank transfer.
Positive case management process
If we become aware that a person has visited our sites while infectious with Covid-19, we will adhere to the Strict NSW Health Guidelines for accurate tracing and notification:
Step 1 – Risk assessment
Inform our Managing Director and Executive General Manager, who will confer with relevant stakeholders to determine:

The identity of the person.
The date/time that the person first started to display symptoms of Covid-19.
The date/time that the person sought a test to determine if they had been infected with Covid-19.
The date/time that the person received notification of their positive Covid-19 test result.
The date(s)/time(s) of the person's recent visits to our site(s) within the Byron Kennedy Hall.
Which area(s) of our site(s) that the person visited (for example, Waiting Room A and Consultation Room X, Physio department or Medical Imaging).
Other visitors, including our team and patients, who interacted with the person for more than 15 minutes at our site(s).
Other visitors, including our team and patients, who were present in the same enclosed space (for example, Waiting Room A) as the person for more than 2 hours at our site(s).
Any other information that they consider material and relevant.
If – after considering the aforementioned information – our Managing Director and Practice Manager consider that there is a material risk that our site(s) may be contaminated with Covid-19 they will:
Inform our:

Board & NSW Health.
Head of Allied Health.
Head of Medical & Medical Imaging.
Head of Physiotherapy.

If the contamination is confirmed at site, notify the landlord – The SCG trust, and The Entertainment Quarter.
Enact and follow Steps 2 to 5.
Step 2 – Evacuation and temporary closure
Inform current visitors at the site, including our team and patients that a recent visitor to the site has tested positive for Covid-19 and that we consider it necessary to evaluate the site for it to undergo rigorous cleaning.
Ask current visitors at the site, including our team and patients to:

Evacuate – within 20 minutes – while wearing a face mask, maintaining social distancing, and avoiding unnecessary contact with surfaces.
Sanitise their hands upon exit.

Lock and temporarily close the site.
We will use the following methods to notify and ask current visitors to evacuate:
Send an alert via SMS to our team currently at the site informing them of the need to evacuate within 20 minutes due to potential Covid-19 contamination.
The SMS alert will read 'Due to potential Covid-19 contamination, we need to evacuate and close this site within the next 20 minutes. Please inform your patient and bring the appointment to an orderly and safe conclusion. Following the conclusion, please proceed directly to the main site exit with your patient. Please do not go via the toilets. Please ensure you and your patient are wearing a face mask, maintaining social distancing, and avoid any unnecessary contact with surfaces when exiting. Please ensure that you and your patient sanitise your hands at the exit. An email will be sent to all visitors provides further information on what you need to do per strict NSW Health guidelines'.
Call and speak with each team member currently at the site to:

Confirm they have received the alert sent via SMS concerning the evacuation.
Answer any questions.
We note that the rationale for the evacuation to occur within 20 minutes, rather than immediately, is to enable:
A medical procedure underway to be concluded in a clinically appropriate and safe manner.
Visitors who have removed their clothing (for example, to shower or for a procedure/treatment) a reasonable opportunity to get dressed.
Visitors who are disabled or otherwise impaired (for example, a visitor requiring a walking frame for movement) sufficient time to safely exit the site.
Step 3 – Notification
Inform impacted forthcoming visitors, including our team and patients, about the site closure and the need to re-schedule their planned visit to a date/time after the cleaning has been completed and the site is deemed safe to re-open.
Inform the NSW Government's Department of Health and Human Services and follow their instructions regarding:

Cleaning.
Identifying close contacts.
Requesting close contacts to self-isolate and get tested.
Step 4 – Cleaning and re-opening
Request our cleaning contractor, VIP Cleaning Services, to complete cleaning in line with the NSW Government's Department of Health and Human Services.
Reopen the site. However, only allow visitors, including our team and patients, to return if they are able to do so while complying with directives from the NSW Government, including its:

Department of Health and Human Services.
Chief Health Officer or their delegate(s).
NSW Police.
Step 5 – Evaluation
Conduct an internal evaluation to determine and act upon any opportunities to improve our operations moving forward.
Please see Link to NSW Health website COVID Hotline number as well which is: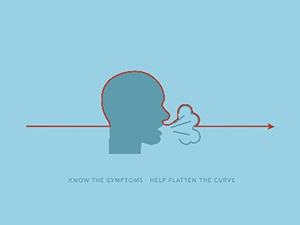 https://www.nsw.gov.au/covid-19/latest-news-and-updates
COVID Hotline PH: 1800 020 080
Please see link to COVID HOT SPOT areas:
https://www.nsw.gov.au/covid-19/latest-news-and-updates#increased-testing-and-surveillance
For any further questions or concerns, please contact the Stadium Clinic Team:
Reception@stadiumclinic.com.au
Ph: (02) 83236500
Fax: (02) 83236555