Dr David Samra
Sport & Exercise Physician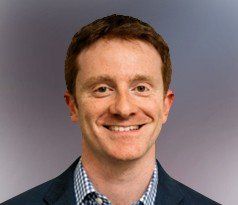 Dr David Samra is a Specialist Sport and Exercise Medicine Physician. He obtained his Medical Degree with Honours from Sydney University, with an undergraduate background as a trained Physiotherapist. He enjoys helping his patients achieve optimal health through injury prevention, metabolic optimisation and regular exercise.
He holds a current position as a Club Doctor with the Sydney Swans, and has worked with Sydney University Sport, Sydney FC, Volleyball Australia, NSW Cricket and the NSW Institute of Sport.
Dr Samra instructs Advanced Life Support courses for other health professionals, including doctors, nurses and paramedics, and is actively engaged in research. He regularly provides teaching for General Practitioners and Physiotherapists in musculoskeletal medicine. He has published peer-reviewed research on high ankle injuries, platelet-rich plasma injections, and AFL medicine.
Special interest and expertise includes:
Evidence-based utilisation of diet and exercise as medicine
Management of Tendon disorders
Management of Osteoarthritis
Image-guided injectable treatments (platelet-rich plasma, hyaluronic acid and cortisone) as adjuncts in managing indicated conditions.
Point-of-care ultrasound to assist in diagnosis and treatment
You can find more information on www.drdavidsamra.com.au
For all appointment bookings and enquires with Dr David Samra please phone their office on (02) 8323 6500.