Dr Mark Perko
Hand, Wrist, Elbow & Shoulder Surgeon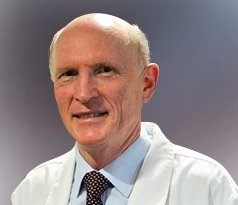 Mark Perko specialises in surgery of the hand, wrist, elbow and shoulder including general Orthopaedics and Sports injuries.
Dr Mark Perko is an undergraduate of Sydney University. He completed orthopaedic training in Sydney in 1987 and is accredited with the Royal Australasian College of Surgeons and the Australian Orthopaedic Association. He has completed further sub-specialist training in hand surgery and shoulder surgery in the USA and Switzerland.
Commenced Practice: 1989
Memberships
Australian Orthopaedic Association
Royal Australasian College of Surgeons
Australian Hand Surgery Society
Shoulder and Elbow Society of Australia
Australian Medical Association
Hospital Appointments
Castlecrag Private Hospital
Mater Misericordiae Private Hospital
Locations
North Sydney Orthopaedic & Sports Medicine Centre, Wollstonecraft
The Stadium Orthopaedic & Sports Medicine Centre, Moore Park
Physical Therapy, Wollongong
Ph: 02 9409 0500
Fax: 02 9012 0187
Email: [javascript protected email address]
For all appointment bookings and enquires with Dr Perko please phone their office on (02) 9409 0500.