Dr David Wood
Knee Surgeon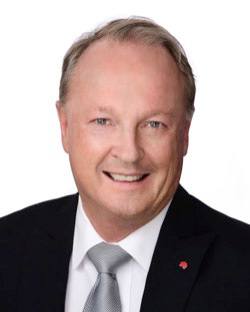 Dr David Wood specialises in arthroscopic and reconstructive surgery of the knee. He has expertise in ligament reconstruction, patella disorders, replacement of knees, tibial osteotomy, and repair of hamstring avulsion from the ischial tuberosity.
He is former chairman of the NSW branches of the Australian Orthopaedic Association and the Australian Society of Orthopaedic Surgeons. He is a past member of the Federal Prostheses and Devices Committee, the Knee Prostheses Advisory Group, the Medical Services Committee of NSW and MSAC (Medical Services Advisory Committee). He is also a past president of the Australian Knee Society.
Commenced Practice: 1991
Memberships
Australian Orthopaedic Association
Royal Australasian College of Surgeons
Australian Knee Society
Australian Medical Association
Australian Society of Orthopaedic Surgeons
Hospital Appointments
Mater Misericordiae Private Hospital
Locations
North Sydney Orthopaedic & Sports Medicine Centre
Sydney Sports Medicine Centre, Homebush
Mudgee Medical Centre
The Stadium Orthopaedic & Sports Medicine Centre, Moore Park
For all appointment bookings and enquires with Dr Wood please phone their office on (02) 9409 0500.