Dr Peter Lam
Foot & Ankle Surgeon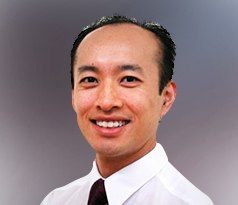 Dr Peter Lam is a nationally and internationally recognised Orthopaedic Foot and Ankle Surgeon. Dr Lam has particular expertise in sports related injuries of the foot and ankle including in the use of arthroscopic (keyhole) surgery. Dr Lam is a leading surgeon in percutaneous/keyhole surgery for the correction of bunions and certain forefoot deformities and arthritis of the big toe metatarsophalangeal joint. He also has particular interest in ligament reconstruction, realignment surgery and treatment of ankle/hindfoot arthritis.
Dr Lam graduated from the University of Sydney Medical School with honours and completed his orthopaedic training in Sydney. This was followed by further training studying under the supervision of world renowned Orthopaedic Foot and Ankle Surgeons, Dr Mark Myerson and Dr Lew Schon in Baltimore, MD, USA.
Memberships
Fellow of the Royal Australasian College of Surgeons
Australian Orthopaedic Association
Australian Orthopaedic Foot and Ankle Society
American Orthopaedic Foot and Ankle Society
GRECMIP (Groupe de Recherché et d'Enseignement en Chirurgie Mini-Invasive du Pied – Group of research and study in minimally invasive surgery of foot and ankle)
Australian Medical Association
Australian Society of Orthopaedic Surgeons
Hospital Appointments
For further information please see his website www.peterlam.com.au
For all appointment bookings and enquires with Dr Peter Lam please phone their office on (02) 9884 9499.