Dr Sharron Flahive
Sport & Exercise Physician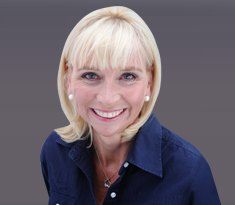 Dr Sharron Flahive is the current Chief Medical Officer for the Wallaroos Rugby Union Team and completed her tenure as the Chief Medical Officer for the NSW Waratahs this year. Sharron is the longest serving member of the Waratahs staff looking after the team for 20years!
Dr Sharron Flahive may have wide recognition from her long term involvement with the NSW Waratahs but her work transcends the sporting spectrum from the first time or recreational sportsperson to the professional athlete. Her speciality is being able to assist all patients return to fitness and to resume normal participation in their work and life without pain and dysfunction (irrespective of their level of activity).
Patients of Sharron will note two features of her treatment. Firstly, that each patient is an individual that needs to be managed on an individual basis. Secondly, some patients do require further specialist investigation. It is the identification of the very best specialist medical talent for that patient's particular ailment in a timely manner that is critical. In all instances, a carefully calibrated management program designed for the individual and managed by the best medical care is what makes the difference in a patient making their best possible recovery. She transfers the principles of elite athlete injury prevention and rehabilitation to recreational athletes of all ages.
Pain from injury is seldom discerning. In time, neither the young nor the old outwit its unwelcomed embrace. It greets the genders with the precision of utmost political correctness. Weekend warriors, elite and professional athletes are all welcomed with equal enthusiasm. Not being able to exercise or work due to pain from injury is frustrating to us all ... irrespective of whether you are a recreational walker or a budding professional athlete.
Sometimes once a diagnosis is made treatment may simply involve advice on activity modification and maintenance of fitness while the injury heals. Other injuries may require guided treatment including further conservative treatment or possibly surgical referral. Conservative treatment may include directed physiotherapy, massage, osteopathy or chiropractic treatment or referral to a Podiatrist.
Sharron has a passion about well-being, health and injury prevention. She has been involved in screening of athletes for many years and believes the same principles can be used with recreational and non-exercising individuals prior to commencing exercise if your overriding belief is that 'exercise is medicine'.
Dr Sharron Flahive is a Specialist Sports Medicine consultant having gained fellowship of the Australasian College of Sport & Exercise Physicians in 2004 and being awarded the college medal for highest achievement in her fellowship exams. She was also the first female Sports Physician to be appointed to a professional rugby union team in 1999 when she was appointed as the NSW Waratahs Chief Medical Officer. She retained this role with the NSW Waratahs since the date of that appointment until the end of this season in 2019.
Abbreviated CV:
Qualifications
2004 Fellowship of the Australasian College of Sports Physician (FACSP) Recipient of the Gold Medal
1990 Diploma in Sports Medicine London Hospital Medical College, Whitechapel, London
1986 Bachelor of Medicine & Bachelor of Surgery (MBChB) Otago University, New Zealand
Team Appointments Held
1999-Current: NSW Waratahs Chief Medical Officer
2013: Medical Consultant to Cavalia Stage Production
2008: Medical Consultant to Cirque du Soleil in Sydney "Dralion"
2003: Organiser and Member Match Day Medical Team. 2003 Rugby World Cup. Sydney City Medical Liaison Rugby World Cup
2000: Sydney 2000 Olympic Games: Research Coordinator-Overuse Injuries. Publication: "Bone Stress in Athletes at the Sydney 2000 Olympic Games"
1999: NSW Under 21 Rugby Union Team; NSW Waratahs Academy Doctor; NSW Institute of Sport: Diving.
1997-1999: Gordon Rugby Football Club Doctor
1997: Sydney World Cup Triathlon; Arafura Games; Darwin; "Test of the Toughest" – Television Sports Challenge. Doctor for Series.
1994-1997: Member of Medical Advisory Panel for the NZRFU; New Zealand Rugby Football Union Women's Team
1996: Honda Masters Games – Alice Springs; Australian Gymnastics Championships; St George Sprint Triathlon Series
1995: World Police Games ( Melbourne); Wellington Dukes Rugby League: National Competition; Wellington Cricket Women's Team; Hutt Old Boys Marist Rugby Union Club; Premier Team and club wide consulting; Petone Rugby Union Club; Wainuiomata Rugby Union Club
1994: New Zealand Maori Rugby League Tournament; Hutt Valley Firestone Firehawks: National Competition; World Cup Triathlon Championships; New Zealand National Hockey Tournament; New Zealand National Kyokushin Karate Tournament; Wellington Cricket Women's Team; Hutt Old Boys Marist Rugby Union Club
1993: Wainuiomata Rugby League Club – National Club Champions; Hutt Valley Netball Association; Wellington Cricket Women's Team; Hutt District Cricket Association; Rothman's Rally Of New Zealand
Previous Appointments
1989-1990 Diploma in Sports Medicine The London Hospital Medical College Whitechapel, London, E1
Dissertation undertaken during course: Fluid Management in Endurance Exercise Other:Medical Officer for the London Marathon;Medical Officer attending Brands Hatch and Lyddon International Circuit Meetings
For all appointment bookings and enquires with Dr Sharron Flahive please phone their office on (02) 8323 6500.