Dr Nathan Gibbs
Sport & Exercise Physician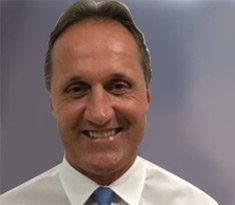 Dr Nathan Gibbs is a former professional rugby league football player who studied medicine and with his interest in sport became a Specialist sports medicine physician. In fact he was a founding member of the college of sports physicians and an inaugural fellow of the college.
His specialty is treating and managing musculoskeletal and traumatic sports injuries both acute and chronic in nature. He has worked with elite professional sports teams all his life and has a keen interest in innovative treatments to hasten recovery and get the athlete back to exercise and sport as quickly and safely as possible. He has a keen interest in MRI scanning for accurate diagnosis and follow up management of injuries. He has published many papers the most recent in 2017 analysing concussion injuries in professional AFL players over a 14 year period. He has the honour of being a life member at both a professional NRL and AFL club.
ABBREVIATED CV
PERSONAL
Born. 22 December 1959
Married 4 children
Professional rugby league player Easts (1977), Souths (1978-83), Parramatta(1984) South Sydney Captain 1980-83 Dally M second rower of the year award 1980 Life member South Sydney NRL and Sydney Swans AFL clubs.
QUALIFICATIONS
B. Med, B. Surgery. University of New South Wales (1983)
Grad Diploma Sports Science. University of Sydney (1987)
Fellow of the Australian College of Sports Physicians (1991)
SPORTS ROLES
South Sydney NRL head team Doctor 11 years. (1985-95) Manly NRL head team Doctor 4 years. (1996-99) Australian Kangaroos NRL head team Doctor 10 years. (1990-99) NSW State of Origin NRL head team Doctor 17 years. (1989-99, 2013-18) Sydney Swans AFL head team Doctor 18 years. (1998-2015) Australian Wallabies Rugby head team Doctor (2016-present)
OTHER
Over 20 published medical research papers and texts.
Founder and director of South Sydney Sports medicine Centre 32 years. (1986-2017) On-site workers compensation musculoskeletal medical officer for
- Qantas Baggage handlers (Sydney, Brisbane, Perth). (1995-2010)
- Woolworths Minchinbury Distribution Centre Manual Handlers. (2007-2013)
For all appointment bookings and enquires with Dr Nathan Gibbs please phone their office on (02) 8323 6500.