Physiotherapy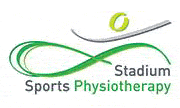 Stadium Sports Physiotherapy was founded in Sydney by owner and director Mick Moran in 2008 in conjunction with The Stadium Orthopaedic and Sports Medicine Centre.
With over 20 years of experience in physiotherapy, Mick heads a team of highly qualified physiotherapists, most who have postgraduate qualifications or are working towards them at present. Despite being highly qualified, all of our physiotherapists undertake regular continuing education as a commitment to ensuring that their skills and knowledge are at the forefront of current scientific practices.
All of our sports physiotherapists are highly trained in the assessment, treatment and further prevention of injuries. Our treatment is evidence based with a hands on approach. Combined with our experience and expertise we aim to get you to return to your goals of work, activity, and sport.
Our physiotherapists have extensive experience in sports, orthopaedic and musculoskeletal physiotherapy offering a range of services including post-operative rehabilitation, casts, splints and braces, pre and post-season screening, and exercise therapy prescription.
For a full list of our services and to view our physiotherapists' profiles visit our website.
www.stadiumsportsphysio.com.au
Extended Opening Hours
Monday to Friday 7am – 7pm
Saturdays 8am – 12pm
To make an appointment please phone (02) 8323 7777