Dr Etienne du Preez
Sport & Exercise Physician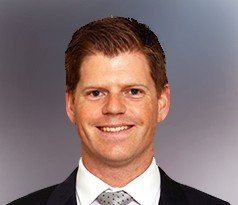 Dr Etienne Du Preez is a Sport and Exercise Physician. He completed his medical studies at the University of Stellenbosch, South Africa, and worked in Emergency Medicine and Critical Care for the next 7 years in Sydney hospitals. He then specialized in Sport and Exercise Medicine, achieving his Fellowship with the Australasian College of Sport and Exercise Physicians in 2017. He was awarded the 2017 College Medal for outstanding performance in the Fellowship examinations.
Etienne is the Club Medical Officer for the Sydney Roosters NRL team. He previously provided match day coverage to the Melbourne Storm and the NSW Waratahs. He was the team Doctor for the Australian Water Polo teams during the 2016 Olympic Games in Rio de Janeiro, and the tournament medical director for the Sydney Sevens in 2017. Other sporting events that he has covered include the Hurley Australian Open of Surfing, GNW100s Ultramarathon, Gold Coast Sevens and Sydney FC home games. He is a medical provider for the NSW Institute of Sport.
In 2017, he published research in the Clinical Journal of Sports Medicine, titled "Depression, Anxiety, and Alcohol Use in Elite Rugby League Players Over a Competitive Season". This earned him the 2017 ACSEP Registrar research award, as well as being awarded Best Paper – Clinical Sports Medicine at the 2017 Sports Medicine Australia Conference.
Etienne has an interest in treating acute sporting injuries as well as more persistent musculoskeletal complaints, including arthritis and tendinopathies. He will aim to establish an accurate diagnosis and will advise on appropriate exercise strategies that his patients can utilize to improve their pain and function. He will utilise injection therapies when these are indicated. In addition, he advises on medical conditions affecting sports participation and exercise prescription for lifestyle diseases.
A doctor's referral is required to see Dr Du Preez, and it is important to bring along any prior imaging or investigations that may have been performed in the past. A brief letter from your physiotherapist, osteopath, etc. can also be very useful, and he will aim to liaise further management with them as required.
For all appointment bookings and enquires with Dr Etienne du Preez please phone their office on (02) 8323 6500.