Dr Soji Swaraj
Endocrinologist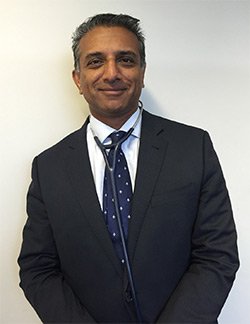 Dr Swaraj is a consultant endocrinologist and metabolic physician at concord hospital and teaches/supervises students at the university of Sydney, UNSW and UWS.
He sees referrals in Australia and overseas in his areas of expertise: PCOS, Diabesity and Metabolic Syndrome As well as these and general endocrinology issues, he has the following special interests:
Early Career Diabetes strategies as well as Quality of life the elderly diabetic.
Insulin resistance and PCOS strategies in elite athletes and prevention of illness when they retire from competition
Endocrine evaluation of all people with multiple or severe concussions for pituitary insufficiency
Patients can request an appointment on PH:46281122 or [javascript protected email address]
Referring Doctors can email their Mobile number to him on [javascript protected email address] if they would like him to phone back with any urgent endocrine advice
Medicentral - Interview Dr Soji Swaraj from CineUp Digital on Vimeo.
For all appointment bookings and enquires with Dr Soji Swaraj please phone their office on (02) 4628 1122.
Toxic waist - Practical interventions for metabolic syndrome
---
You will need the Adobe Reader to view and print these documents.