Dr Allan Young
Shoulder Surgeon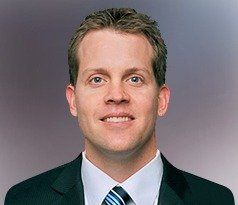 Dr Allan Young is a shoulder surgeon with a special interest in:
shoulder arthritis and replacement
rotator cuff tears and repair
shoulder reconstruction for instability and dislocations
biceps and AC joint pathology
shoulder trauma
Dr Young is an experienced and highly qualified orthopaedic surgeon specializing in all aspects of shoulder surgery.
After completing surgical training in Sydney, for which he was awarded the Gordon-Taylor medal by the Royal Australasian College of Surgeons for achieving the highest marks across all surgical disciplines, Dr Young completed post-fellowship training in shoulder surgery under the tuition of Professor David Sonnabend at Royal North Shore Hospital. In addition, he spent one year learning advanced shoulder surgery techniques with Dr Gilles Walch, an internationally renowned shoulder surgeon in Lyon, France.
In addition to his medical and orthopaedic surgery qualifications, Dr Young has completed a Masters in Sports Medicine (MSpMed) at the University of New South Wales and a Doctor of Philosophy (PhD) at the University of Sydney. His doctoral thesis was entitled "Biomechanical, Molecular and Dynamic Biomechanical Properties of Articular Cartilage: Investigations into the Pathophysiology of Osteoarthritis".
Dr Young has numerous publications in international peer reviewed journals stemming from his scientific and clinical work, including articles on rotator cuff repair, osteoarthritis, total shoulder replacement, reverse shoulder replacement, management of shoulder trauma and shoulder reconstruction for instability. He combines clinical knowledge and experience with scientific evidence to provide the best advice and management possible as a shoulder surgeon to patients from Sydney and regional areas.
He has presented at numerous national and international meetings, including the International Congress of Shoulder and Elbow Surgeons, American Academy of Orthopaedic Surgeons Meeting, American Shoulder and Elbow Surgeons Open Meeting, Orthopaedic Research Society Meeting, Combined Orthopaedic Meeting, Australian Orthopaedic Association Meeting, and the Australian Shoulder and Elbow Society Meeting. He has been a regular invited speaker and member of the faculty for the Nice Shoulder Course in Nice, France.
Dr Young operates privately at Mater Misericordiae Hospital Sydney and North Shore Private Hospital.
Website: www.sydneyshoulder.com.au
For all appointment bookings and enquiries with Yvette - Dr Young's Personal Assistant please phone their office on (02) 9460 7615.