Dr Kim Slater
Foot & Ankle Surgeon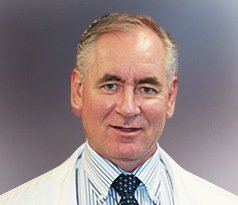 Dr Kim Slater specialises in arthroscopic and reconstructive surgery of the foot and ankle.
Dr Slater graduated from Sydney University medical school in 1980. Following post graduate training at RPA Hospital he commenced orthopaedic surgical training which was completed in 1988. He then undertook sub-speciality training as a Fellow in Knee Surgery with Dr Mervyn Cross and Dr Leo Pinczewski before travelling to Seattle to undertake a Fellowship in Foot and Ankle Surgery with Dr Sig Hansen in 1991.
Commenced Practice: 1989
Memberships
Australian Orthopaedic Association
Royal Australasian College of Surgeons
Australian Foot and Ankle Society (President)
Australian Medical Association
Australian Society of Orthopaedic Surgeons
Hospital Appointments
Castlecrag Private Hospital
Mater Misericordiae Private Hospital
Locations
North Sydney Orthopaedic & Sports Medicine Centre
The Stadium Orthopaedic & Sports Medicine Centre, Moore Park
For all appointment bookings and enquires with Dr Slater please phone their office on (02) 9409 0500.