Dr Matt Lyons
Surgeon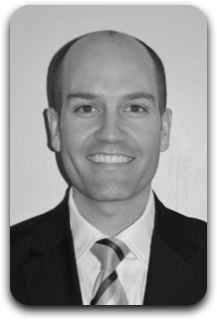 Dr Lyons is a hip and knee surgeon with particular expertise in primary and revision arthroplasty.
Dr Lyons graduated from Medicine at the University of New South Wales with honours in Exercise Physiology in 2000. He completed his basic surgical training at St Vincent's Hospital Sydney, after which he was selected for the Australian Orthopaedic Association Advanced Training Scheme in 2006. This training led him to the Mater Hospital and the North Sydney Orthopaedics & Sports Medicine Practice where his talent for surgery and excellent rapport with patients was identified. He completed his training in 2009, after which he returned to undertake a fellowship at NSOSMC with Dr Mervyn Cross in Arthroscopic & Arthroplasty surgery of the Knee, and then with Dr Michael O'Sullivan in Hip Arthroplasty. Most recently, Dr Lyons has returned from University Hospital at the London Health Sciences Centre in Ontario, Canada, which is a world class centre. Here, he undertook subspecialty training in Primary and Revision Arthroplasty of the Hip and Knee.
Stadium Orthopaedics takes great privilege in introducing and recommending Dr Matt Lyons to you and your patients.
For all appointment bookings and enquires with Dr Lyons please phone their office on (02) 9409 0500