Dr Michael Kinchington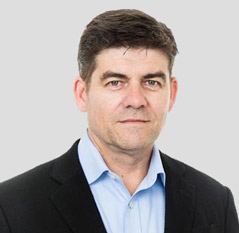 Podiatric Sports Medicine & Footwear Biomechanics
Pod; Grad Dip Sports Med; Ms Ex & Sports SC; FAAPSM; FSMA
Podiatric Physician-Lower Extremity Musculoskeletal Sport Medicine
Research Fellow-Australian Catholic University
Michael Kinchington is a podiatric musculoskeletal physician with specialisation in sports medicine injury prevention and rehabilitation of the lower limb. His practice involves injury related conditions and footwear prescription. He has spent 15 years on medical team with the Sydney Swans, and proud to be associated with the Western Sydney Wanderers in their debut season in the A-League. He regularly provides consultation advice for Football Federation Australia, Sydney FC, NSW Waratahs, Olympic and Commonwealth Games Athletes. He has close ties to the International Olympic Committee.
The Stadium (02)8323 6500

Ground Floor, Sheridan Building
Moore Park Road
Moore Park NSW 2021

MLC Medical Centre (02) 9232 5488

Suite 1003 Level 10 MLC Centre
Martin Place Sydney NSW, 2000
At the Centre for Podiatric Medicine, the focus is to provide a centre of excellence and innovation utilising evidence based treatment therapies for all aspects of foot-ankle and lower limb care.
Michael Kinchington consults patients at two clinics in Sydney. For appointments please phone: (02) 9232 5488