Suzie Rhydderch
Clinical Psychologist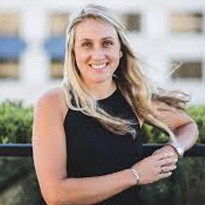 After completing my Bachelor of Psychology (Honours) degree at the University of Sydney in 2007, I decided to continue my undergraduate research project into the diagnosis and treatment of eating disorders at a teaching hospital in London. Whilst working and travelling around the UK and Europe for a few years, I was exposed to many other areas of mental health and knew it was time to come back to Australia and complete my postgraduate studies in psychology. In 2016, I graduated from Macquarie University with a Masters degree in Clinical Psychology, and was awarded the Vice Chancellor's Commendation for Academic Excellence. I am a member of the Australian Psychological Society (APS), the Australian Clinical Psychology Association (ACPA) and I am registered with the national governing body, the Psychology Board of Australia as a Clinical Psychologist (Reg#: PSY0001712485).
With a personal background at the national level in athletics, competitive kayaking, and a genuine love of sports in general, a dream opportunity presented itself at the end of my studies, in the way of a contract to work as Clinical Psychologist for the Sydney Swans. For the past two years I have worked closely with Dr Tom Cross and the medical, welfare and coaching staff at the Swans to create a robust, reliable and dynamic mental health program to optimise performance in the players and staff at the Swans.
My clinical expertise enables me to diagnose, treat and manage the spectrum of mental illnesses, though I have a strong interest in the impact of mental health issues on performance, both on and off the sporting field – in particular anxiety and depression, adjustment to life stressors, eating and body image concerns, acute and chronic injuries, and chronic pain. I find it incredibly rewarding to help people understand their personal barriers to elite performance, and working closely with them to develop the skills they need to achieve their goals.
The relationship with a psychologist is grounded in trust and respect, and it is imperative that I build rapport with clients on the foundations of honesty, empathy and a non-judgmental attitude. I firmly believe that everyone's story deserves to be heard and I appreciate the courage it takes for people to seek psychological support.
For all appointment bookings and enquires with Suzie Rhydderch please phone their office on (02) 8323 6500.